The intensity of workplace burnouts has been increasing all over the world and organizations need to take special care of the employees when it comes to maintaining good mental health. This article provides you with ways in which you can improve the emotional state of your workforce.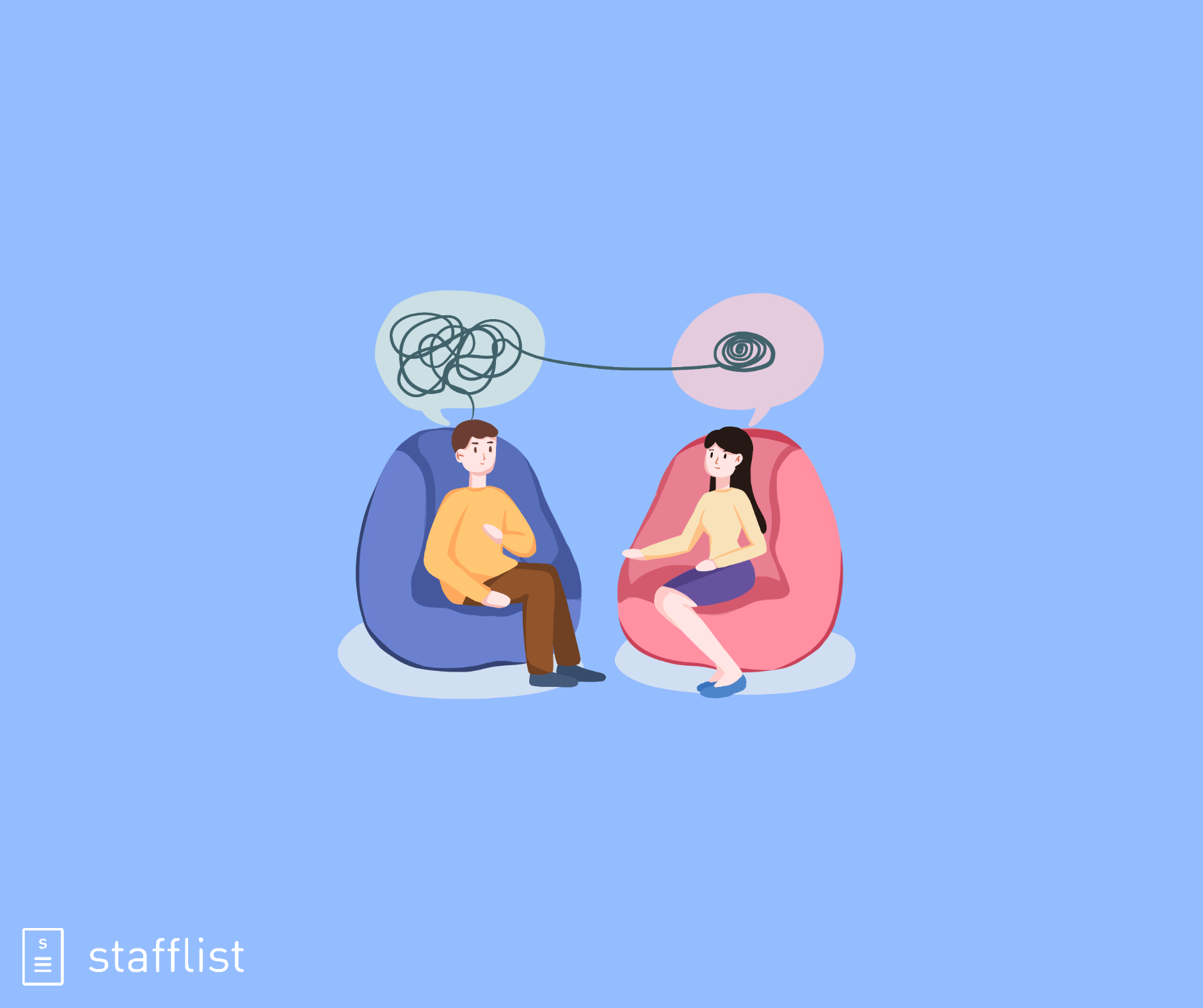 "Anything that's human is mentionable, and anything that is mentionable can be more manageable. When we can talk about our feelings, they become less overwhelming, less upsetting, and less scary."
– Fred Rogers
We live in a time and generation where the rules of life have changed. Gone are the days of slow-paced working and taking it easy. With the increasing population, competition, and demand - work is now similar to a fast roller-coaster ride. Tight deadlines, extra hours, work overload can sometimes steal the essence out of a person. It can get in the way of living a balanced, happy, and healthy life.  
A good organization should be concerned not just about an employee's physical well-being but also pay attention to their mental health. Nowadays, the problem is that work does not end within the work hours. The pressure lingers long after the screens turn off. This is the reason why the World Health Organization (WHO) committed itself to mental health since 2001. 
We are living witnesses of the growing impact of mental illness globally. It is one of the top contributors to the burden of disease and disability worldwide. 
The mind and the body are connected in ways we cannot fathom, hence, it is important for organizations to integrate these following points, to take care of the workforce's emotional health:
1) Encourage Honest Conversations 
When a work environment has more hierarchy, it's hard for employees to honestly express their emotions. It's important to create an open environment in which an employee would feel comfortable sharing his/her/their feelings. Feedback should be welcomed and perceived as constructive criticism. The mental health of your workforce equals to the success of your company. If someone is talented and skilled and is yet having problems coping with the workplace, you, as an employer need to be as compassionate and understanding as you can. For instance, if you have an employee who has social anxiety, you can't force him or her to be vocal in a crowded room.
You may devise an online portal, wherein, your employees can communicate with you, and talk about things that bother them in personal life and in the workplace. Human beings are complex and aren't machines, you cannot expect everybody to fit in perfectly and tick in the same way. You should try to accept the individualistic differences between each employee and create a vibe wherein, they feel comfortable in their respective skins.
2) Remove The Stigma
It's 2020 & mental health shouldn't be a hush-hush matter anymore. Apart from providing your employees with a safe environment to communicate, your company needs to explicitly hold sessions to educate everyone about mental health, and the importance of being empathetic and kind towards one another. Healthy competition in the workplace is good to have but it becomes toxic when this becomes like a cut-throat race to win, and people stop caring about the ones around them. It's easy to get blinded by individual goals and forget to tread with care, keeping humanity intact. So, in a nutshell, to get rid of the stigma, you can do little things like putting up pro-mental health posters at the entrance or send emailers to your employees, as a gentle reminder to take care of not only their own minds but also of those around them. 
3) Promote Work-Life Balance
You shouldn't reward employees who stay overtime or overload themselves with work. This is the leading reason for employee burnouts. To prevent their minds from being saturated, push your employees to go on vacations or take holidays. 'Work' is a part of life and not life itself, so you should advise your workforce to have a vibrant or fulfilled life beyond the office doors or hours.
A lot of companies have been strictly restricting the working hours, whereas the others are letting their employees work in their comfort zones and times. Irrespective of Covid-19, the option for remote working should be available to those who seek it. There could be multiple reasons why employees wouldn't feel productive, happy, or satisfied working within the office walls, and organizations should be considerate about it.
Half days, spa coupons, movie tickets, and granting holidays are other ways to encourage work-life balance in organizations.
4) Mental-Health Resources
Make sure that your organization harbors enough resources that encourage the good mental health of your staff. Through audio, visual, or text - spread awareness about it on your social media platforms, emailers, or mind care goodies. Or you can also have in-office therapists who're available to counsel your employees. You can be as creative as you want to be, with the financial bandwidth you have. 
With a little investment, you can do wonders for your company and the advantages will be noticed when your monthly or yearly employee performance data comes out! 
Even if you do not have the money to invest in the company's mental health segment, you can always just keep an open eye and heart for those who are going through or have been going through a rough patch. Sometimes, listening is the best you can do, and it doesn't cost a thing! 
5) Policies & Practices
Whenever organizations are whipping up some new policies or processes, they should ask themselves this question:
'How will this affect the psychological well-being of the employees?' 
There should be a mental-health friendly principle that can be followed in making all future decisions and discussions. 
According to a survey from Peldon Rose in 2018, it was noticed that 76% of Gen Z prioritizes mental well-being, while Millenials stood at 73% and Gen X at 75%. This just further proves that employees are more productive and prefer to work at organizations that have a 'humane' work culture. One that understands the fragility of the mind and respects it.
So, Mental Health... 
…should be paid attention to by your organization, as someone or the other in your organization is bound to be going through a rough patch and they may not always be vocal about it, but need help. It's your responsibility to recognize and identify these employees to help them become the best version of themselves. And also ensure to provide them with the privacy and confidentiality they need to bloom. 
_
Stafflist can be your company's go-to software for management. From shifts to vacancies, from personnel data to building your own network for recruitment - it assists you in every step. Try it out now!