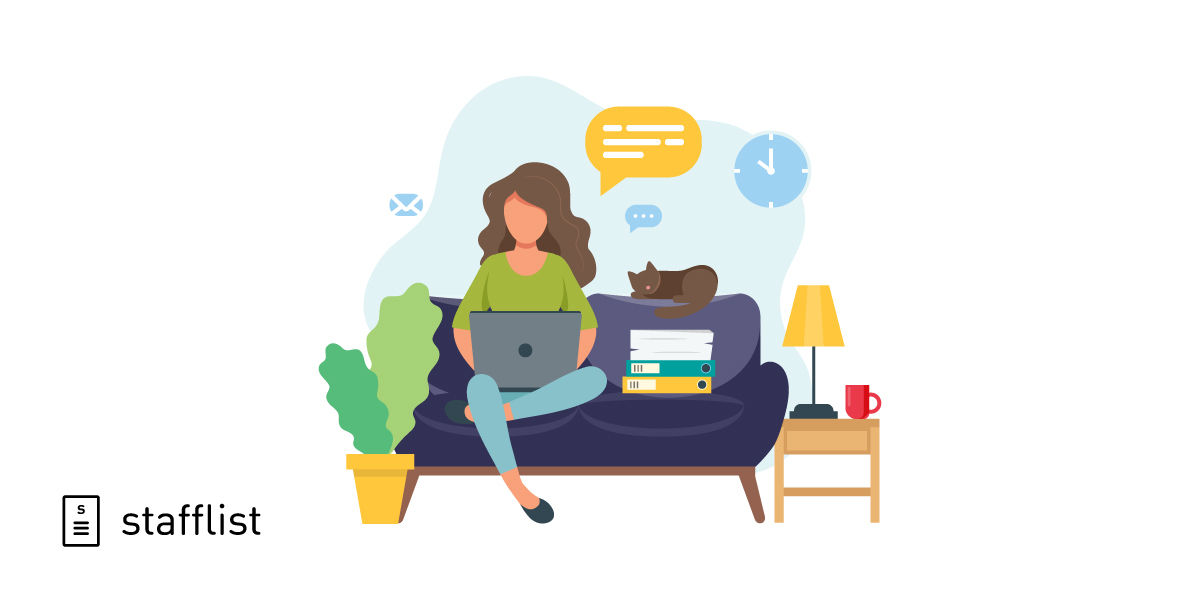 The popularity of temporary employment is increasing in various industries. In this article, we explore the reasons behind the same!
The spotlight in the job market is swiftly shifting from 'permanent employment' to 'temporary work'. A lot of factors like job flexibility, better pay & other perks are compelling candidates to opt for a temporary position in companies. Some go for temp jobs because of the lack of permanent positions available in the market and some seek temporary opportunities by choice.
In this article, we'll delve into questions like how temporary work can be a good type of employment, and why professionals are going for it.
1) Diverse Resumes
For freshers, just out of college, diverse experiences are important, and temporary work provides just that! Some candidates have so much experience in this regard that degrees become redundant and the various places you've worked at, get valued more. Short-term experiences grouped together, have a lot of power in the job market. It will help you land a great permanent position later in your career if that's what you wish for. Employers in the 21st century are increasingly hiring candidates based on their hands-on knowledge rather than theoretical expertise.
2) A Golden Opportunity
In the job market, there's a trend of 'try & buy' going on. Potential workers are being tested by the employers during their tenure as temporary employees. Contract work is preferred by these employers because it gives them a chance to deeply screen an employee's professional stance, before making their position permanent within the company. Whether they fit into the corporate culture, whether their skills are going to be useful and other factors are weighed through permanent employment. There's a chance that big companies might not treat you as their first choice for a permanent position, but via temp work, you can prove yourself and perhaps, get there. An inaccessible position can become accessible through temporary employment. Whether or not they get hired, the candidates will get valuable experience on their respective CVs.
3) Permanent Employment As A Permanent Career Choice
For some employees, the flexibility that comes with contract work pushes them to change their career path in this direction. And some others simply enjoy the variety of work they come across through temporary positions at multiple companies. Some temporary firms offer other types of perks like paid sick time and health insurance too, which further appeals to the professionals.
4) Wider Professional Network
No matter which industry you come from, having contacts and a strong network are important. Temporary employment enables you to open the gateway to communication, interaction, and collaboration with people from a variety of sectors. When a temporary employee concludes his/her tenure as a temporary employee within a company and leaves his/her position on a good note, a good connection will be made. The chances of leaving a positive footprint in any industry are heightened through temporary work.
5) Self-Esteem & Confidence
Naturally, when you work and interact with more and more people in different workplaces, you'll work through your professional anxiety to reach a point where you can face any situation in the office with your head held high. The experiences you gain working as a temp in various companies will elevate your self-esteem & confidence. You'll know your strengths, your weaknesses, and other facets of your personality which may have been unknown to you.
6) Learning New Skills
Let's face it - there's a limit to the amount of knowledge you can gather from textbooks or a degree. Hands-on knowledge is the best kind of knowledge that educates you from the core. And temporary employment provides you with an opportunity to fetch new skills or to hone your existing skills via various positions. Even if you're doing the same work in different companies, the systems to finish a task or reach a goal will be different in each one. Different processes, rules, structures will apply in each organization, and you'll learn how to adjust to different professional atmospheres. You'll learn tricks and hacks, or just completely new skills that will enhance your professional stance in the industry.
7) More Control
The 9 to 5 culture of working has started to transform, even more so because of Covid-19. The popularity of temporary work amidst professionals is perhaps also increasing because of the time flexibility it provides. As a temp worker, you are in control of your career, and if you wish to take career breaks, you can do it too. Best for work-life balance, temporary work allows you to divide and customize your 'work time'. There's a wave that's awakening people to pay attention to their life and not just their work. So to avoid burnout, temporary employment is the best way to go about it. You'll get the very sought-after 'alone time' or hours of leisure at your dispense with this type of work. It's important to maintain this balance to ensure good mental health.
8) Protection
As a temporary employee, you may not have perks like the permanent employees do. But that doesn't mean you don't have rights. A temp is entitled to benefits like sick pay, holiday allowance, and regular pay. And the working conditions will be the same for temps as it is for the permanent staff. There are laws, petitions, and significant steps that have been and are being devised for the overall protection of temporary workers in the market. So, it's a safe type of work to hop into!
9) Travel Opportunities
Let's get a little creative. As a permanent employee, you are required to be in a single place but as a temporary employee, you can take up diverse gigs in different cities or even countries and get a slice of life there. If you're a person who's enthusiastic about new cultures, allow yourself to think big, expand your boundaries, and look for jobs outside of your country. The best part is, you can easily switch to another gig if one doesn't work out for you. And it won't adversely impact your career!
10) Extra Income
Some professionals, along with their permanent employment, are taking up temporary gigs for additional income. If you go for a temp job through an agency, there will be some cuts, but if you directly apply to a company for a temp position, you might reap more benefits and get payments without any cut. Although, it should be noted that temp agencies utilize this cut to take care of things like the Social Security and Medicare taxes, worker's compensation insurance, and unemployment insurance, along with that the remaining markup goes towards paying the temp agency's office costs and the salaries of people who work for the agency. But irrespective of whether you go for a temp position through an agency or directly - you are bound to make some extra money.
__
Due to Covid-19, a lot of permanent positions have been affected. People are getting fired and companies are shutting down. So, some professionals are going for temporary employment to avoid the risk, and keep their options open. Some companies are starting to favor temp workers because they can save on the managerial cost by using a temp agency, and don't have to spend money and resources trying to find, screen, and manage employees on their own. To cut a long story short - temp jobs are an ideal way to sharpen your skills, and to pay the bills at the same time. Professionals who are usually in their 'buffer period' or are considering slipping into a new industry, are showing a preference for temporary work.
Want to upgrade your external/internal workforce management system? Try out Stafflist now!